Daycare Works
---
About
DayCare Works™ provides a cloud-based Service-as-a-Software (SaaS) flexible solution for your childcare program needs. Whether you are a private childcare facility, franchised childcare centers, montessori schools, preschools, faith-based, public and private schools, DayCare Works™ can scale to help manage your program!
Childcare software now provides an online service for both childcare providers/facilities and parents. DayCare Works™ is an innovative way to keep track of daycare activities and keeping the parents involved. Keep track of statements, payment activity, children, caregivers and so much more.
DayCare Works™ offers the most comprehensive cloud-based software platform for managing multi-site childcare operations.
Request a Demo Now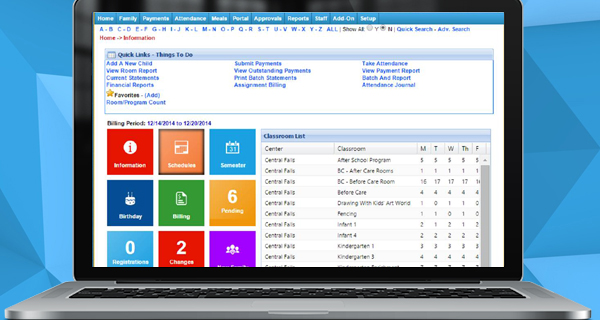 Contact
445 S. Livernois Rd.
Rochester Hills, Michigan 48307
United States of America